Menu
navigation
The Loving Enchantress
webmistress
Rosemarie Gonzales
is the real name of mine but my parents, my relatives and my friends called me
Rh0ze
. A
28 years old
married and a mother of two. A designer, simple, friendly, sweet but sometimes moody and of course a plain housewife.
more about me?
Calendar
Add Task
The Past
Recent Posts
Get taught everything by an ostensible
For You!!!
My Discl0sure Policy:
c0tt0n-l0ve Contact Form: ...
Thank y0u s0 much f0r the submitting this f0rm: I ...
No Chatbox Anymore?!?
Hell0 Bl0gging World!!!
My Memories
Archives
October 2012
November 2012
Money Making Site???
Start Earning Moneyh Now!!!
My Visitors
Bloggers all over the world!!!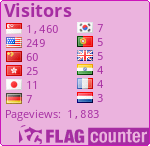 free counters
For My eyes Only
Private Property
|| Blogger Log-in ||
Disclaimer
For You
Welcome to c0tt0n-l0ve bl0g site Copying, spamming & ripping are strictly prohibited. Hate me ? Click Here . Enjoy your stay here ! ?
back | next
Online user's
Visitor's
Love Dolliez
hits since October 11, 2012
My online Blog
Website Information
Blog Created:
October 11, 2012
Time Created:
10:51 o'clock in the evening
Owner Name:
Rosemarie Gonzales
Domain:
c0tt0n-l0ve
Powered By:
Blogger
Best View in:
Mozilla Firefox | Internet Explorer (IE) | Google Chrome
With Screen Resolution:
1024x768
Contest Corner!!!
Join And Win!!!
Link Me
My 88x31 Button
My Site License
Creative Commons Attribution 3.0 License



This blog post

by Rosemarie Gonzales is licensed under a Creative Commons Attribution-NonCommercial-NoDerivs 3.0 Unported License.
Based on a work at http://c0tt0n-l0ve.blogspot.com.
Permissions beyond the scope of this license may be available at http://c0tt0n-l0ve.blogspot.com.
Submitter & Directory
SEO
Search Engine Submission - AddMe
|
ExactSeek.com
|
I found this great promotion site!
My Site Stats
Blog Traffic
free counters